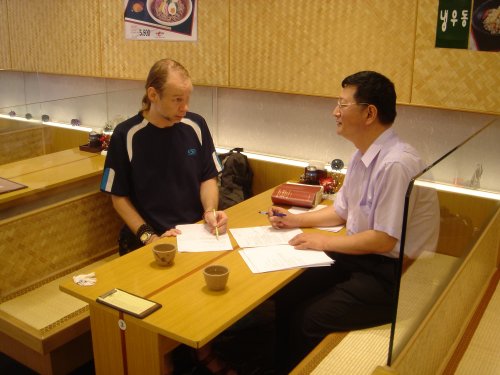 The number one or zero,
The digital world,
The existence in between there is neither the decimal point
nor the rounding off the number.
Is sexual love like that anyhow?
Maybe that is the great mistake of God
or the calculative creation.
My existence and the life that love you
is only the digital in the end.
Maybe the cosmic order inside of me that
can be number zero and always want to be the number one.
▲사진: 詩 <별이 되고 싶다>에 대해 담론하는 RICH SOLASKI(미국인) 씨와 신병철 번역작가 [ RICH SOLASKI 씨는 티베트의 정신적 지주 달라이 라마의 제자로 알려져 있음 ]